STARLIGHT RUNNER LIFE STORY
Coaching & Counseling by Epic Industry Professionals
Creatives • Students • Young Adults
Together a super team of creative professionals will help prepare you to define your personal story, dream real, and build an epic career.
Arts & Entertainment Careers
Film & Television • Video Games • Comics & Graphic Novels • Writing
Music • Performance • Graphic Design • Animation • Fine Art
Social Media • Leadership • Youth Empowerment • Bullying • Tenacity • Procrastination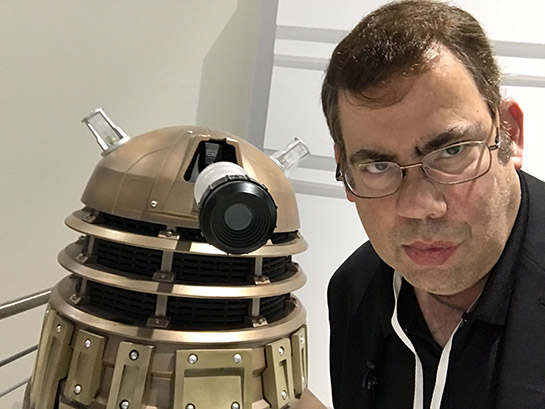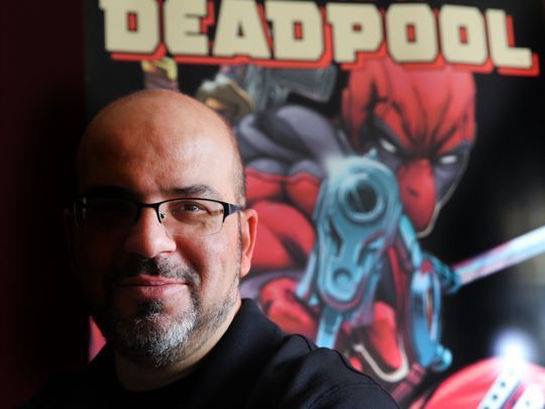 Customized One-on-One career coaching and counseling from Producers, Writers, Editors, Graphic Artists, and Performers who have worked on these blockbuster entertainment franchises:
With our epic Starlight Runner Life Story method, we will apply a similar narrative-based process to your life and career that we use on some of the world's most successful blockbuster properties. We will work together to learn how to…
Identify your unique qualities and skills

Clarify your personal story world: aspirations, values, message, and purpose

Break through patterns that no longer serve you

Tap into the power and originality of your creativity

Learn the business of your chosen field

Strengthen your relationships and your business network

Understand and silence your anxious inner critic

Establish your digital footprint in social media and on the web

Brainstorm solutions to any challenge

Prepare for success with a long-term plan
And we will enhance skills in you that no 21st century automation or computer can replace:
Listening

Empathy

Critical Thinking

Teamwork

Creativity




Communication
We will review and evaluate your progress, working together to adjust your work habits, increase your productivity, and provide you with the opportunity to find lucrative, meaningful and fulfilling work.
MEET THE TEAM

Head Coaches
Starlight Runner Counselors
COACHING & COUNSELING PACKAGES
Whether you are into the arts, entertainment or media, Starlight Runner Life Story coaches will work with you at the same level of expertise and attention to detail that we provide to the world's top creative visionaries. Each package consists of six hour-long sessions, which include the following:
Onboarding
This is a half-hour inquiry session that allows us to understand the challenges your facing, your goals, and your expectations. We will then be able to recommend the coach best suited for you.
Session 1: Assessment
This is an in-depth conversation between you and your coach to determine what kind of artist you are or what kind of story you have to tell. You'll get to know each other, determine your strengths and what makes you unique, and set the course for the rest of the series.
Session 2: Innovation
Here is where we work together to make changes in your story, build your persona, silence your inner critic, and refine your message and vision. When we clarify and empower your narrative, it will become easier for you to transcend blockages, set goals, and achieve career milestones. 
Session 3: Action
Now we put together a serious and practical plan. This is where we lay out the work needed to get where you want to go, activate solutions to challenges, set up your social media to make you stand out, reflecting your vision and career goals, and where we start the networking process.
Session 4: Engagement
This discussion includes how to find and deal with people who can help you, and that you want to work with. It's about generating inbound opportunities at your job or on your own, establishing conversations with the people you aspire to be like, and how to use your friends and relatives as a support system.
Session 5: Evaluation
Now we review what you have accomplished so far, and work to fine tune our strategy and tactics. We will dive deep to remove blockages to your personal expression, problems with communication, and issues around procrastination. Together we will work to make your life story epic. 
Session 6: Long-Term Plan
Finally, we will look forward three-, five-, and ten-years to set up the "tentpoles" of your successful life and career. This is not chiseled into stone, but a broad strategy that we design to generate momentum and propel you forward to a career that you love.
Membership in the Starlight Runner Life Story Community
Once you successfully complete any of our primary coaching series, you will be admitted into a private social media channel that continues to provide access to our coaches and counselors to answer your questions, and helps you to generate networking opportunities. Extremely valuable!
Packages & Prerequisites
Counseling
Testimonials for STARLIGHT RUNNER 
"I met Fabian Nicieza when I was 19 years old at a comic book convention. Even though it wasn't his job, he took the time to look at my art samples…"
"From our first conversations and across the countless we've had since, I recognized Jeff Gomez's insights as something almost otherworldly…"
"Jennie Berkson has a natural gift for this work and her passion is contagious…"
"Throughout the last four years, Jeff Gomez has been a trusted friend and adviser in utilizing narrative as the means through which to propel my life forward…"
"In the craziness of my schedule, I was searching for an outlet that would give me the opportunity to freely express my hopes, dreams, and fears and would offer in return…"
"Jeff Gomez has been a mentor to me and my work for several years. His advice has helped me with several moments in my career as well as supported me on several projects."
"Much of my working and creative life has felt like an uphill battle, trying my hardest to get my visions out there for people to see. At the same time, I've struggled with anxiety, depression …"
"Steele Filipek was always open to share his professional experiences if they were of help, and he went beyond his teaching duties by connecting his students with…"
"Nearly two years ago, I felt like dying. Despite all of the success I had in my life at that point—a successful professional journalism career with three First Place awards…"
"Jeff Gomez is the story whisperer. His knowledge, professionalism, and compassion has been a blessing and I am a better person for his expert guidance…"
"Jeff Gomez is the Nikola Tesla of media.  His vision for the future of humanity and how messaging through story, art and entertainment guide collectives are matched by his…"
"Jeff Gomez's Transmedia course at the Feirstein Graduate School of Cinema was a game changer for me. Until then, my interest lain in traditional film and television narratives…"
"When I first talked to Jeff Gomez, I pretty much knew what I wanted to do with my life. At least I thought I did.

During our first conversation, he asked me about myself: what kinds of projects I did, what I liked working on…"
"My conversations with Jeff Gomez began with a request.  I was a graduate student in Film and Creative Media at Lipscomb University working on my MFA, when I asked to help provide speakers for a class on that covered New Media…"
"Jeff Gomez is an incredible personal and professional mentor to me, even though we live on opposite sides of the world.

Over the last few years, Jeff has generously spent hours, days, even weeks, in deep discussions with me…"
"Before meeting with Jeff Gomez, I was lacking motivation and confidence in figuring out which career path I'd like to take. Although I'm still unsure of what path that is, Jeff has provided me with much-needed insight…"
"I have known Steele Filipek for over seven years professionally. As colleagues, we have taught together at The New School and Fierstein Graduate College of Cinema…"

Jen Begeal
New Media Manager
"Steele Filipek is one of my favorite collaborators of all time. His talent with narrative design, and how to apply storytelling to different platforms is unparalleled…"

 
Frequently Asked Questions
Isn't your team really busy? Why are you doing this?
The truth is, we have been coaching people personally ever since we formed Starlight Runner. Helping people with their careers has always been important to us, so we've always spared a few hours a week to do it.
We have coached top Hollywood executives, adults just starting out in their careers, students looking for a leg up on their studies, and young people whose families could not afford the best career counseling. The results have been so wonderful, we simply decided to better organize ourselves, recruit a professional coach into our fold, and do this more formally.
Why are the coaching packages so expensive?
Be sure to review the testimonials to learn how valuable the work we are doing with you can be. Together we are starting your network into the big leagues. Not only are you getting customized advice from highly experienced entertainment professionals, you are joining a private community of Starlight Runner Life Story who will receive ongoing attention from our team.
Also, we are sensitive to those of you who may not be able to afford the packages, so we are offering lower priced career counseling by team members with plenty of professional experience.
Is it possible for me to talk with more than one of you?
Yes! Starlight Runner Life Story crossovers and team-ups work on a case by case basis. We may decide that you need special advice from a team member other than your coach, so we will arrange it depending on availability.
You can also make a special request, and the team member may appear briefly to help out as available. So long as these happen within your package, there is no additional charge. If we mutually decide that the crossover should be a separate session, there will be an additional fee.
How frequent are the sessions?
Coaching packages are usually weekly over the course of a month and a half. However, you can speak with your coach about making the sessions more frequent or spreading them out to give more time between sessions.
What if I want to continue working with my coach after the package is complete?
Just say so! If the coach is available, there are fees and schedules for additional sessions.
I'm shy about using video. Can we talk by phone?
While we prefer video calls, we are glad to speak by phone if you prefer. Note that some of our coaches like to use slides to illustrate their points. Even if you don't want to do video calls, you may want to use video conferencing to see the slides.
What if I decide I want to switch coaches?
The beauty of the Starlight Runner approach is that we're a team. If we mutually decide you would be better with a different coach, it's not a problem. No hard feelings.
What is the Starlight Runner Life Story community?
Upon satisfactory completion of your coaching package, you will be sent a link to a private social media community of fellow Starlight Runner Life Story graduates. There you will be able to network, ask questions of the team, and receive tips and updates on entertainment industry developments, potential job leads, and other career-related information. Essentially, Jeff Gomez, Fabian Nicieza, and the Starlight Runner team become your first major business contacts!
A lot of people say it's difficult, almost impossible to break into the entertainment industry. Even with your coaching, aren't I really just dreaming?
With the proliferation of giant global media conglomerates, and the explosion of streaming media and digital media platforms, there has never been a better time to break into the entertainment industry. What is vital to understand is how exactly to develop your talent, plan your career, and make the contacts you'll need to land a job. Very little of this is taught in college. That's one of the reasons why we're launching Starlight Runner Life Story.
Also, listening, empathy, critical thinking, teamwork, creativity, and effective communication are vital in today's job market. These so-called "soft skills" will be signified and improved in you through our coaching, and that will help you land any job, within or outside of the entertainment industry.
START YOUR
EPIC STORY
WITH US HERE: